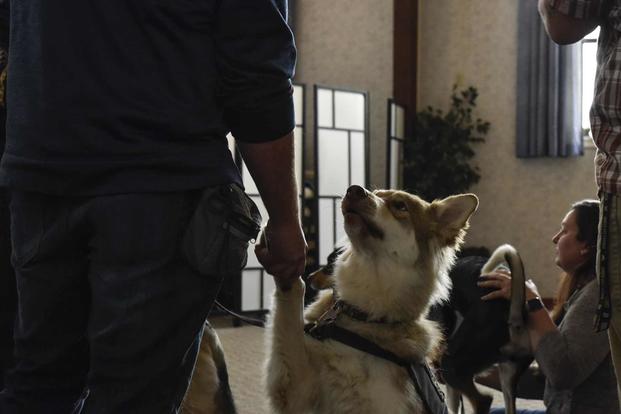 7 Feb 2020Military.com | By Dorothy Mills-Gregg
A decade-long effort to have the Department of Veterans Affairs provide service dogs to veterans with mental health issues passed a major hurdle with House passage Wednesday.
The Puppies Assisting Wounded Servicemembers, or PAWS for Veterans Therapy Act, would have the VA create a 5-year pilot to give grants to one or more organizations to train and provide service dogs to veterans with post-traumatic stress and other post-deployment mental health issues.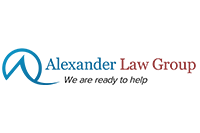 3M Lawsuit FirmIf you are a military member and have experienced hearing loss, impairment or tinnitus after using 3M earplugs, contact Alexander Law Group, PLC.
While the VA has been studying the use of service dogs for mental health treatment, it currently only covers service dogs for use in mobility issues.
The bipartisan bill was introduced by Rep. Steve Stivers, R-Ohio, who has served in Iraq in the Ohio Army National Guard.
"A soldier under my command during Operation Iraqi Freedom recently told me what his service dog means to him: he was able to fly on a plane for the first time in 10 years and he took his fiancée to dinner," Stivers said in a statementwhen H.R. 4305 was introduced. "That is the impact this bill can have on the lives of our veterans."
Related: Bill Would Cover Cost of Service Dogs for Veterans with PTSD
Lawmakers have long been exploring different ways to combat veterans' mental health issues . Statistics show about 20 veterans die by suicide every day.
"The process of obtaining a service dog is lengthy and costly, a cost that is out of reach for many veterans," Dr. Robin Ganzert, American Humane president, said in a news release. "This is long overdue."
Congress previously mandated that VA study the use of service dogs for PTSDand other mental health problems in 2010. But the pilot was suspended twice when two service dogs bit children and some dogs experienced health issues.
The VA has since restarted the study, and the first report on whether service dogs or emotional support dogs help veterans with PTSD will be released this summer. Six months later, the second part will show if the kind of dog factored into "health economics savings" such as reduced hospital stays or reliance on medication.
The bill now goes to the Senate, which has several of its own related bills.
— Dorothy Mills-Gregg can be reached at dorothy.mills-gregg@military.com. Follow her on Twitter at @DMillsGregg.
Read More: Pentagon Lethality Task Force Is 'Dead' if Army Put in Charge, Top Adviser Says
Related Topics
Military HeadlinesVeteran BenefitsPost Traumatic Stress Disorder – PTSDCongress© Copyright 2020 Military.com. All rights reserved. This material may not be published, broadcast, rewritten or redistributed.
You May Also Like
Commissary Blocks Visitors, Cancels Early Bird Shopping in Coronavirus Response
The Defense Commissary Agency will require ID checks at store doors and block all non-authorized shoppers from entering.Jill Biden Woos Military Families with Plan to Improve Spouse Unemployment
Jill Biden appealed to military families in a phone call by presenting her husband's policies.Military Money Help During the Coronavirus Pandemic
Military members and families may be feeling the financial pinch from the novel coronavirus pandemic as businesses close…How VA and Tricare Users Can Get Tested for Coronavirus
The U.S. military says it has plenty of coronavirus tests ready, but not everyone meets requirements to get tested.
Military News
Select Service
Most Popular Military News
Here's What the Coronavirus Travel Ban Means for Military Families4 Key Differences Between the Green Berets and Delta ForcePentagon Bans Domestic Travel for Troops, Families As Coronavirus SpreadsUS Fighters Catch Russian Spy Planes Near Alaska for 2nd Time in DaysNavy Has 1st Coronavirus Case on a Ship Days After Family Event Onboard
Latest Benefits Info
More Military Headlines
Commissary Blocks Visitors, Cancels Early Bird Shopping in Coronavirus ResponseJill Biden Woos Military Families with Plan to Improve Spouse UnemploymentAirman Advances in Quest to Become First Female Special Tactics OfficerMilitary Patients Face Lengthy Wait Times on Tricare Nurse Advice LineFour-Star Commander of SOUTHCOM Tests Negative for CoronavirusView More
Army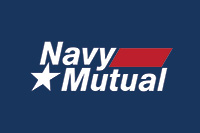 Military Life InsuranceGet a Quote
Air Force
Navy
Military Benefits Updates
Marine Corps
Coast Guard
Entertainment