POPSURGAR.celebrity
February 19, 2020by KARA KIA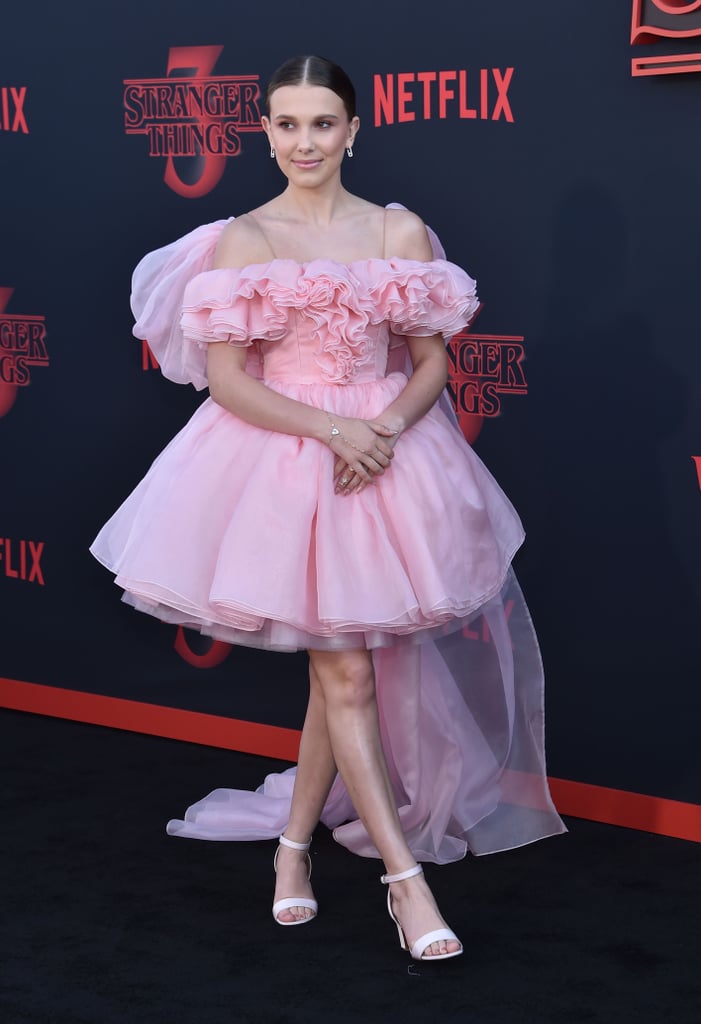 ← USE ARROW KEYS →Image Source: Getty / CHRIS DELMAS
Millie Bobby Brown turns 16 today! While this is a milestone birthday for most, for Millie, it was an opportunity to open up about how the media has affected her mental health ever since she first starred as Eleven on Stranger Things.
Millie was only 12 years young when she first appeared on the hit Netflix show. It's no secret that child stardom is not the kindest to the mental health of young actors. For Millie's 16th birthday, she shared a poignant post on Instagram. "There are moments I get frustrated from the inaccuracy, inappropriate comments, sexualization, and unnecessary insults that ultimately have resulted in pain and insecurity for me," Millie wrote. "Not ever will I be defeated. I'll continue doing what I love and spreading the message in order to make change. Let's focus on what needs changing and I hope this video informs you on the things that go on behind the scenes of the headlines and flashing lights."
Millie's statement was accompanied by a video montage. Set to the soundtrack of "Changes" by Justin Bieber, a series of screenshots featuring various critical media headlines appeared. "Stranger Things star leaves Twitter after cyberbullying," "Millie Bobby Brown criticized for adult style," and "When did Millie Bobby Brown go through the change??? (Menopause)" are just a few harsh headlines that the young actor has had to deal with.
Keep reading for Millie's full Instagram post. Related:From Netflix Actress to UNICEF Ambassador: See Millie Bobby Brown's Evolution in Pictures