Welbeck Publishing Group kindly gifted me the book The Smart Girl's Handbook by Scarlett V Clark for an honest review.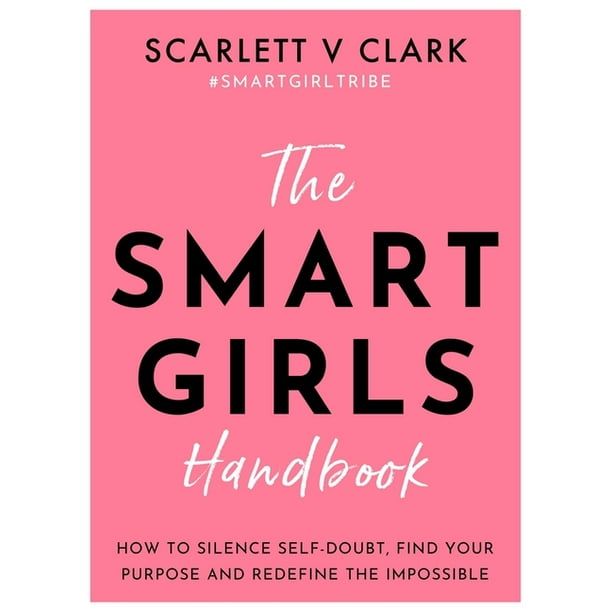 Blurb
Scarlett V Clark was 19 when she started her passion project which is now the UK's largest Women's Empowerment organization. Scarlett states she just a girl who decided to go for it. Go for it she did! Today she helps millions of women overcome life's obstacles which allows them to live their full potential.
Giving women the tools they need to shine in the modern world, become their fearless and authentic self, and design the life and career that fills them with joy. The Smart Girls Handbook brings together inspiration, game-changing ideas, and empowering words from women around the world who have been through it all. 
Scarlett V Clark is a speaker and the award-winning founder and CEO of Smart Girl Tribe, the UK's number one female empowerment community. She is available to provide extracts and top tip features such as:
 • How my toxic relationship became the catalyst to my success 
• 6 stress busters to stop feeling anxious
• 'You grow through what you go through': embracing failure 
• How to silence your inner 'mean girl'
My Thoughts
The Smart Girl Handbook is for women who are tired of being told what dress size they should be, tired of the negativity surrounding them today including from other women, and for women who want to be their authentic selves. Life happens and it's not always pretty but with a backbone, determination, and the guidance of The Smart Girl's Handbook you can come thru unscathed, just slightly bruised but not battered. 
Learn how to not fall into the traps set out there to trip you up. Life around us is very negative, the news outlets, social media, and even toxic friends. You have to learn to rise above the negativity and Scarlett helps you silence your inner mean girl. The Smart Girl Handbook is all the questions you wish you could have asked when younger but had no-one or place to turn for the answers. 
I encourage every woman to buy Scarlett's book, The Smart Girl's Handbook. Maybe even share one with a friend. This is not your average self-help book that has been regurgitated over and over. She's witty, original, honest about the problem and how to get the answers. She's not sharing pie in the sky stories, this is her life, dissected and laid out for you to learn from. I think The Smart Girl book is an excellent primer for moms to help their daughters navigate the rough waters ahead. 
Website: www.smartgirltribe.com
Facebook: Smart Girl Tribe
Instagram: @smartgirltribe
Podcast: 'The Smart Girl Tribe Podcast' available on Podbean, Spotify, iTunes, and anywhere you can find podcasts.
WelBeck Publishing Group
We are Welbeck Publishing Group – a globally recognised, independent publisher based in London. Our mission is to deliver talent-driven publishing with leading authors and brands worldwide. Our books and products span a variety of categories including, fiction, non-fiction and stationery and gift. We are renowned for our innovative ideas, production values, and developing long-lasting content.
Welbeck's amazing product comes to life for adults, children, and families in over 30 languages in more than 60 countries around the world. We have collaborated with many of the world's leading institutions and licensors including – Disney, Universal, Paramount, HBO, Queen Productions, FIFA, International Mensa, Roald Dahl Literary Estate, the Science, Natural History and Imperial War Museums, and Royal Botanic Gardens, Kew.
Melinda