E Online
By CYDNEY CONTRERAS 31 MAR, 2021
Hailey Bieber revealed why she deleted her account Twitter during a conversation with a psychologist, speaking about the effect it had on her mental health.
Hailey Bieber is revealing why she deactivated her Twitter account last summer, and her explanation is actually pretty straightforward. Simply put, the model turned YouTuber can only handle so much negativity.
On her latest vlog, the 24-year-old wife of Justin Bieber told psychologist Jessica Clemons, "I think when you're going through a situation where you just have so many people hounding you with the same thing over and over and over again, it starts to mess with your mind and then you start to question everything and you're like, 'Is there something that I'm not seeing that they see… Maybe they're right?'"
She added that the criticism reached its peak after she married the pop star in 2018, describing how their union "really opened me up to this new kind of level of attention."
"I think one of the biggest things I struggled with for sure was the comparison aspect of body comparison and looks comparison and behavior comparison," Hailey reflected, seemingly alluding to the way she and Justin's ex Selena Gomez were pitted against each other by fans.
In the end, Hailey realized the best thing for her mental health would be to limit her time on social media. She said that she only goes on Instagram during the weekends, and she's changed her settings so only people she follows can comment on her posts. The model shared, "When I look at my comments now, when I put up a photo or a video or anything, I know it's only going to be people that I know are only going to be positive and only going to be encouraging and uplifting."
Regarding Twitter, that's an entirely different conversation. For Hailey, she decided to just deactivate her account entirely, explaining, "There was never really a time I would go on there that it didn't feel like it was a very toxic environment. The thought of even opening the app gives me such bad anxiety that I feel like I'm going to throw up."
"People can say whatever they want on the internet, you know, and then this stuff goes viral because people believe anything that they see on social media," she said.
Moreover, Hailey has found comfort and healing in her therapist, who frequently reminds her that the criticism "really only exists in your screen."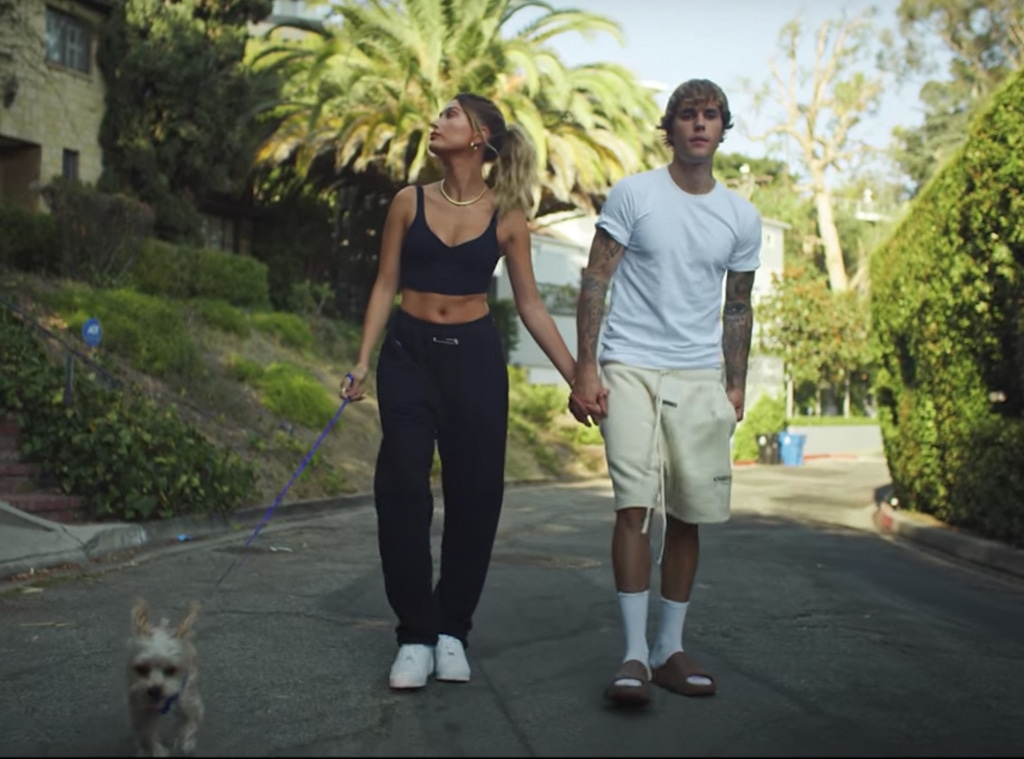 YouTube
Then, there's Justin, who has also spoken out about the harsh treatment he endured in his early career. Hailey acknowledged this, sharing, "My husband has helped me so much with it like, I really have to give him credit because he's been doing this so much longer at this really massive level."
Hailey spoke out about the loss of privacy she experienced after marrying Justin in the April issue of Elle, revealing she "wanted to hide" during the first months of their marriage. She said, "I was like, 'I don't want people so in my business. I feel like everybody's up my ass.' I was like, 'Can there be no anonymity? Can I have any of it back?'" 
Melinda