This week I share several of my all-time favorite sites, products, and brands. Happy shopping and saving! 
Ratuken is a browser plug-in that picks up on where you're shopping and will tell you if the company is offering cashback. You can also use their site as a great way to shop for products to ensure you get the most cash back for your money. I look forward to the triple cashback days which they have several times a year, always at the perfect shopping season, it seems. I have earned $1102.32 to date and use the link and get $25 in bonus cash. Ratuken pays out once a quarter for the previous quarter. It's the easiest way to earn money I've found yet! 
"It's basically free money."  Time Magazine
Honey is a browser plug-in that shows coupon codes and collects points while you shop to earn cashback for a wide selection of gift cards. It tracks your sales at each participating company and when you have enough Honey Gold it lets you know you have enough points for a gift card.  Honey will tell you if there are coupon codes when you go to checkout. Let it run thru the coupon codes to see which one is the best deal and it tells you how much you just saved. It's amazing how many times I saved money when least expecting it. They have saved me hundreds of dollars over the years.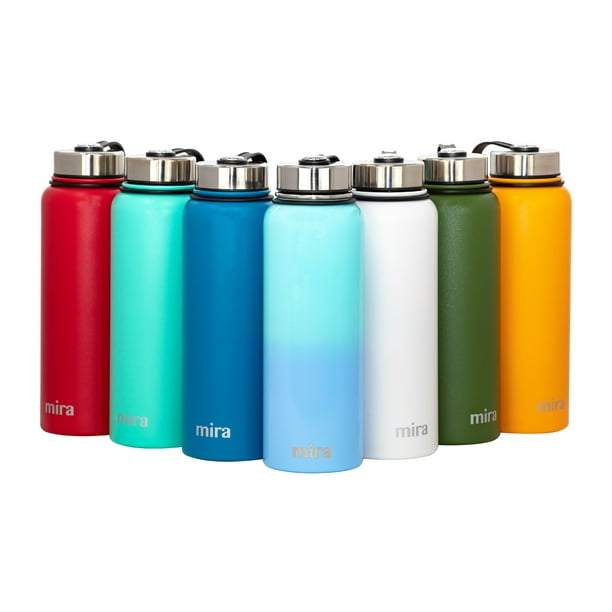 The capacity is large enough to fit your daily hydration needs. You can also store coffee or any other liquids. The stainless steel repels any lingering flavors. Put your portable sports water bottle in your gym bag or the side pouch of your backpack or as your daily companion.
This Sierra bottle by MIRA is a whopping 40 ounces! I load up with ice three times a day, refill and drink all day long without any sweating, it's perfectly insulated.  It's so insulated that whenever I leave water overnight it's cold enough to drink the next morning. 
Iced Passion Herbal Tea
Drop a bag in cold water and watch the Hibiscus start to flood the water with a beautiful red color. Wait until desired strength, I usually leave mine for several hours, even overnight. I add a touch of artificial sweetener. I love so many of their teas, it's hard to pick a favorite. You can also find many flavors in bottles, Brambleberry is a great one if they still sell it. I haven't been to the market in ages. 
The Keurig K-Elite coffee maker brews all Keurig branded K-Cup pods.
This isn't the exact coffee maker we have, this is a new and improved model with all the bells and whistles. We bought our machine several years ago and have not had one problem. I will give you a couple of tips. After you brew your coffee and take the pod out, leave the handle open to let it air dry. When the machine asks if you want to run hot water, get a separate cup, and let it run hot water. This helps keep the machine clean and requires less manual cleaning from grounds building up inside. These are two tricks we've discovered, no science to them. Keurig makes the perfect temperature cup of coffee or tea every time. 
Our powerful, planet-friendly cleaning products handle big messes beautifully. so leave the cleanup to us.
The next-generation Bona® Premium Spray Mop for Hardwood Floors is an all-in-one solution to clean and reveal the natural shine of your floors. Includes a 34oz refillable cartridge filled with Bona's Hardwood Floor Cleaner and a washable microfiber pad. Clean hardwood floors effectively by removing dust, dirt, and grime to reveal beautiful floors. The extra-large mop head delivers quick and effective cleaning, and the flexible rubber corners protect baseboards and furniture from dings and scratches. A secondary grip allows for added cleaning power, and a retractable hook makes storage easy.
I can't say enough about this mop! The upfront investment is more than a Swiffer but the results and long term payoff far outweigh the cost. BONA is a heavyweight mop, no bending in half when you apply pressure to clean stubborn stains. The mop head is at least twice as large giving you more coverage which means less mopping time. The cleaning solution is housed right on the mop and goes a long way, just a few squirts and a whole area is clean. The pads are microfiber and can be thrown in the laundry, another big bonus, no buying replacement sheets. 
I hope you enjoyed this week's post. 
Melinda